THANK YOU LONDON! NEXT CITY WILL BE ANNOUNCED SOON
Powerful & Inspirational!  Thanks for that amazing exhibition!
Age 7
Nelson Mandela was a strong leader!
11/02/19
Everyone needs to know your story, you are an inspiration to many.
Awe – Inspiring!  May his legacy never die.  Hope this exhibition makes people think!  Well done.
What a robust and excellent exhibition.  It was 2 hours well spent.  I'll definitely inform others about this exhibition.
Revolutionary.
Father.
Political prisoner.
World leader.
Statesman.
Icon of the struggle against oppression.
Nelson Mandela was all of these things and more.
Nelson Mandela: The Official Exhibition is the major new global touring exhibition that takes visitors on a personal journey through the life of the world's most iconic freedom fighter and political leader. An immersive and interactive experience covering over 750 square metres, the exhibition features previously unseen film, photos and the display of over 150 historical artefacts and personal effects on loan from the Mandela family, museums and archives worldwide.
This unprecedented exhibition provides fresh insight into the people, places and events that formed his character and the challenges he faced. Discover Nelson Mandela as you have never known him. Nelson Mandela: The Official Exhibition is open now through 2 June, 2019 at 26 Leake Street Gallery at Waterloo's historic Leake Street Graffiti Tunnels – the perfect home for this one-of-a-kind exhibition. A portion of the exhibition proceeds will be given to the Mvezo Development Trust to support economic development programs in South Africa's Eastern Cape.
A Revolutionary Experience
A series of experiential galleries will take you on Nelson Mandela's journey to becoming the 'Father of South Africa', and a globally loved and respected figure. His epic story of heroic struggle, forgiveness and compassion is explored in new, personal and revealing ways.
You will go back in time to the rural childhood home that shaped the great leader that he became.
You will follow him through years of turbulent struggle against the apartheid regime and learn how his remarkable spirit remained unbroken, but at great personal cost.
You will relive the global celebration of his release after 27 years in prison, and his historic ascent as South Africa's first democratically elected president.
With wisdom from the man himself, plus exclusive insights from his family and those that knew him best, visitors will see Nelson Mandela in a new light. A century since his birth and five years since his passing, what does 'Nelson Mandela' mean today, in a world where inequality and injustice are still rife? Nelson Mandela: The Official Exhibition asks these difficult questions and examines his legacy. Nelson Mandela's values and unshakable belief in a better world are as vital now as they were during his lifetime.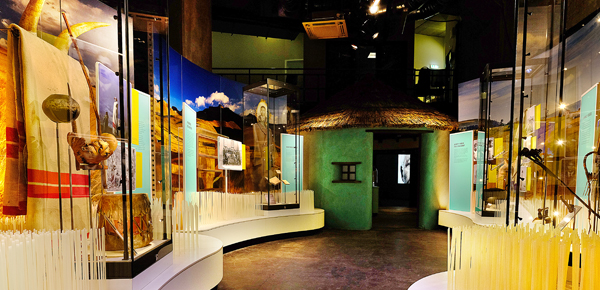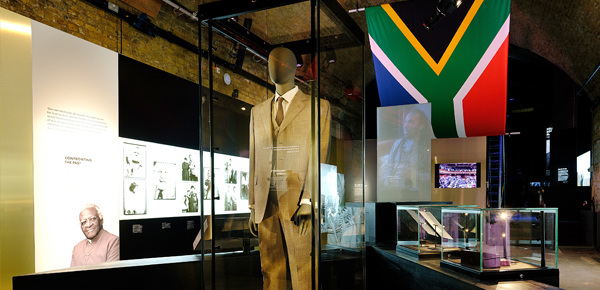 EXHIBITION HERITAGE PARTNERS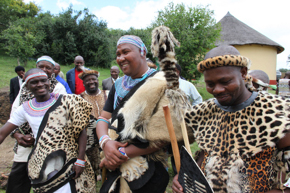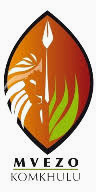 A portion of the exhibition proceeds will go to the Mvezo Development Trust to support economic development programs in the Eastern Cape of South Africa.